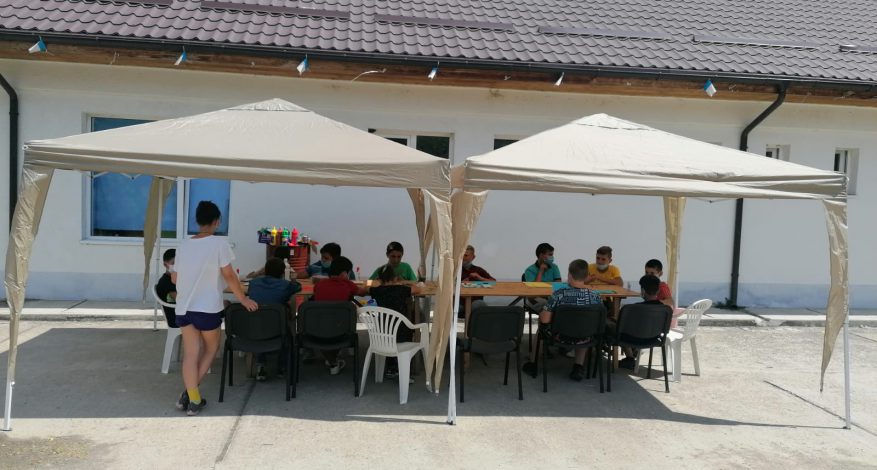 WE ARE BETTER PREPARED FOR OUTDOOR ACTIVITIES!
The COVID19 pandemic, in spite of the countless dramas produced and negative consequences, still offered us some positive lessons: we learned to pay more attention to our health, to return to nature, to rediscover the joy of movement and outdoor activities!
This summer, the FSC volunteers carried out two important projects for children in the eastern rural areas of the county, both taking place mainly outdoors: the project "Equal Horizons" which addressed the issue of gender equality, benefiting from funding from the French Embassy in Romania through the project "Support for civic initiatives of young people" and "Along with children from villages" an educational caravan of FSC volunteers, co-financed by the Bacău County Council.
Because outdoor activities also need specific equipment to protect participants from the weather changes, we received a donation from Expodom, a company specializing in pavilions and garden tents, for personal or professional use, which sponsored us with a 3 × 6 m pavilion, which will allow FSC volunteers to organize new outdoor activities this fall, in the best conditions. The new folding tent will also be used for participation in exhibitions and outdoor fairs in which the products from the Activ Mozaic workshop will be presented and marketed for the financial support of FSC projects!